MESDA Object Database Help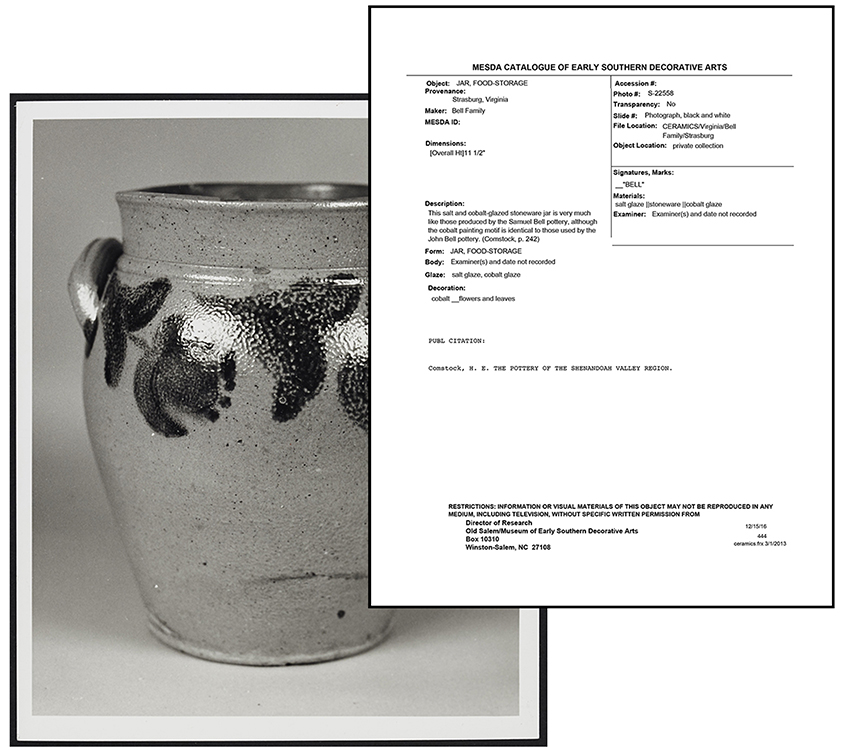 Important: Be patient for search results to appear. Depending on your Internet connection, it can take upwards of a minute for some complex searches to complete.
Broad to Narrow Search Terms: If your search yields no results, try a broader term or just a surname instead of a full name (i.e., chair rather than great chair; Shaw rather than John Shaw). Also, try a search with fewer parameters (i.e., chair and Shaw rather than armchair and Shaw and Annapolis and 1800).
Searches with Quotation Marks: Do not enclose search terms within quotation marks in any search field. Such a search will result in no returned records.
Objects in the MESDA Collection: Objects in the MESDA collection are not included in the Object Database. To access records of objects in the MESDA collection, click Search the Collection.
KEYWORD SEARCH 
•  When you enter search terms in this field you will search all words in all the records in the database.
•  To search for a phrase, do not enter the word inside quotes: corner cupboard, not "corner cupboard"
•  Word Search is best used when searching for terms that would not be included in one of the available search fields.
•  Note that the keyword could be contained in a field that is not visible to public users of the Object Database.
SEARCH FIELDS
Object Name:
• If your search yields no results, try a broader term (i.e., chair rather than great chair; pot rather than chamber pot).
• Try inverting your search terms (i.e., press, linen instead of linen press).
Artist/Maker:
•  Names appear last name first (Shaw, John or Bell, Solomon).
• If still no records are returned, try a search by surname only.
Place Made:
•  Spell out state names instead of using abbreviations. The same applies to country names.
•  If your geographic search results in no returns try a broader term (i.e., Salisbury instead of Salisbury, NC).
Dates:
Use single year date only (1775). Results will include records with that specific year and records with date ranges that include that year (i.e., 1770–1790).
PRINTING RECORDS
•  Use your internet browser's "Print" function (usually found under the "File" menu item) to print pages. If you have a PDF creator or virtual printer installed on your computer you can "Print" to your search results to a PDF document.
CONTACT
If you have questions or want to request further information about our research holdings, please contact the MESDA Research Center at [email protected] or call 336-721-7379.