MESDA Summer Institute: The Great Wagon Road and the Inland South
June 3–June 28, 2024
Winston-Salem, NC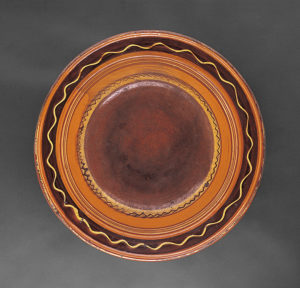 The MESDA Summer Institute is a rigorous multi-disciplinary decorative arts and material culture field school for graduate students, museum professionals, makers, and independent scholars. The 2024 MESDA Summer Institute will use decorative arts and material culture of the Inland South, often referred to as the "Backcountry" as its laboratory. Summer Institute Fellows spend a month working closely with MESDA's unparalleled collection and research resources. Using primary-sources and object-based analysis fellows gain experience with decorative arts across a range of media and learn how to create compelling object- and place-based narratives. The curriculum includes lectures and collection studies with leading curators and scholars, hands-on workshops with master craftspeople, and an intensive week-long study along the Great Wagon Road from southeastern Pennsylvania, through Maryland and Virginia, to Winston-Salem, North Carolina.
Now in its 47th year, the MESDA Summer Institute is offered in partnership with the University of Virginia. Students receive three hours of graduate credit through UVA's Graduate Program in the History of Art and Architecture.
Participants are eligible for full fellowships that cover the entire cost of the course, including tuition, housing, and the study trip.
Applications are due March 1, 2024.
FOLLOW THIS LINK TO LEARN ABOUT THE APPLICATION PROCESS AND APPLY
For more information please contact the Institute Director, Chief Curator Dr. Daniel Ackermann at [email protected].
Support the MESDA Summer Institute
The Frank L. Horton Fellowship Fund provides critical support to MESDA's Summer Institute for Early Southern Decorative Arts and Material Culture. Please click here to contribute to the Frank L. Horton Fellowship Fund.