Curriculum

The MESDA Summer Institute is a rigorous, hands-on, multi-disciplinary decorative arts and material culture field school for graduate students, museum professionals, and scholars. Using MESDA's unparalleled collection and research resources, students learn methods of object-based analysis and interpretation and learn how to create compelling object- and place-based narratives across a range of media. The 2024 MESDA Summer Institute will focus on the Inland South, and use the objects, buildings, and landscapes of the Great Wagon Road as its laboratory.
The course is research driven. It is organized around a capstone project presentation based on an object in the MESDA Collection.  During their time at MESDA, students enjoy privileged access to MESDA's collection and research resources. Students also learn from Old Salem's master craftspeople through hands-on workshops in foodways, metals, ceramics, and woodworking. During a week-long study trip along the Great Wagon Road, students participate in collections studies and have the opportunity to do research in regional collections and archives.
At the end of the Summer Institute, students present their research at a public symposium. A footnoted text from their presentation will be added to MESDA's collection files. Many student projects eventually mature into journal articles, theses, dissertations, books, and exhibitions.
Upon successful completion of the MESDA Summer Institute, three hours of graduate credit are awarded through the University of Virginia's Graduate Program in the History of Art and Architecture.
Faculty & Guest Scholars
Dr. Daniel Ackermann
Chief Curator & Summer Institute Director

Lea Lane
Curator of the MESDA Collection

Johanna Brown
Curator of the Moravian Collections & Historic Interiors

Jenny Garwood
Assistant Curator of Textiles & Assistant Collections Manager
In addition to MESDA's curators and staff, students also spend significant time with guest scholars, curators, and researchers from other museums and academic institutions.  Among those joining us in 2024 are: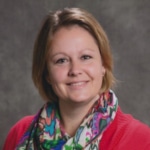 Laura Pass Barry
Juli Grainger Curator of Paintings, Drawings, and Sculpture, Colonial Williamsburg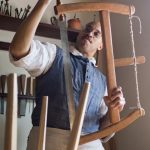 Jerome Bias
Furniture maker, culinary historian, cultural heritage practitioner, author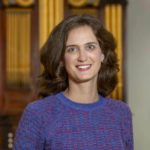 Dr. R. Ruthie Dibble 
The Robert N. Shapiro Curator of American Decorative Art, Peabody Essex Museum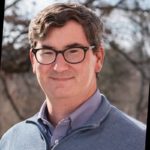 Ron Fuchs
Editor, Ceramics in America, The Chipstone Foundation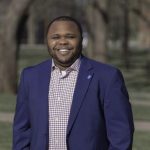 Dr. Torren Gatson
Assistant Professor of History, University of North Carolina at Greensboro, and co-director of the Black Craftspeople Digital Archive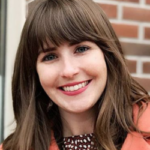 Katie McKinney
Margaret Beck Pritchard Associate Curator of Maps & Prints, Colonial Williamsburg
Program Resources
The Museum of Early Southern Decorative Arts (MESDA) at Old Salem Museums & Gardens is home to the country's finest collection of decorative arts made and used by the diverse people who lived and worked in the early American South. Through its collection, scholarly research, publications, and programs, the museum is a leader in the study of early southern decorative arts and material culture. The MESDA Collection spans five centuries and includes furniture, paintings, ceramics, textiles, metalwork, and other decorative arts from Alabama, Maryland, Virginia, the Carolinas, Georgia, Kentucky, and Tennessee. The Anne P. and Thomas A. Gray Library and MESDA Research Center is home to extensive documentary resources related to objects made in the South and the craftsmen who made them. These resources include biographical files on more than 90,000 craftspeople, an object database containing files on nearly 20,000 southern objects, and a 20,000-volume library and rare book and manuscript collection focused on southern history, material culture, and decorative arts.
The University of Virginia was founded by Thomas Jefferson in 1819. The University sustains the ideal of developing, through education, leaders who are well prepared to help shape the future of the nation. During the course students will have access to the University of Virginia's extensive digital scholarly resources.
Accommodations
During the Summer Institute students live on the campus of Salem College, located in the heart of historic Old Salem Museums and Gardens.  The dormitory includes a common living room, kitchen, and laundry facilities.  The dormitory is a short walk from the center of Institute activity at The Frank L. Horton Museum Center.