About the MESDA Object Database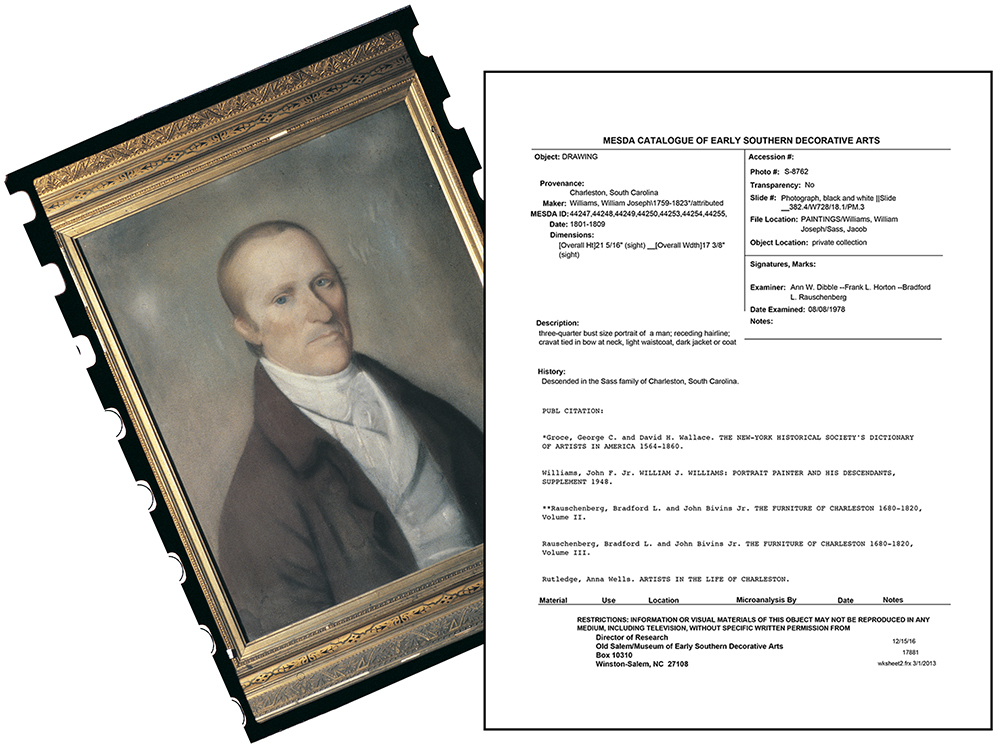 The purpose of MESDA Object Database is to record and make accessible images and data about objects made and used in the South before 1861.
The long-term research program at MESDA was designed by Frank Horton, Bradford Rauschenberg, and Carolyn Weekley to explore and document the heritage of decorative arts surviving in the South. The program had two elements: objects and artisans. That first element, to locate and record surviving examples of southern material culture, has evolved to become the MESDA Object Database. The second became the MESDA Craftsman Database.
MESDA began recording objects in private and public collections in June 1972 with the help of grants from the National Endowment for the Humanities and the National Endowment for the Arts. MESDA representatives have visited over 11,000 homes and the program has documented more than 20,000 objects. In 2014, with funding from the MARPAT Foundation, the MESDA Object Database was digitized and made available online.
MESDA representatives continue to visit private collections and new records are regularly added to the MESDA Object Database, creating a living archive of the material landscape of the early American South.