Hands-On History for Middle and High School Students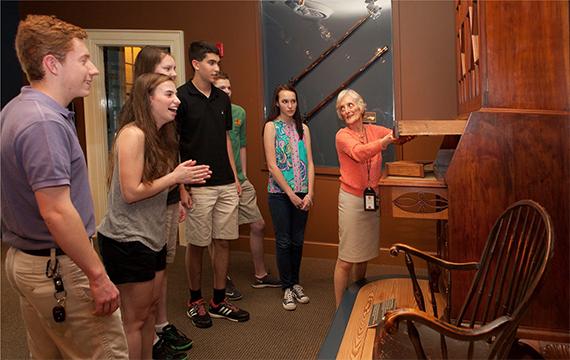 The Museum of Early Southern Decorative Arts (MESDA) is home to the finest collection of southern decorative arts in the country and is internationally recognized for its contributions to the study and understanding of the history and material culture of the early American South. These  tours use the MESDA collection and Research Center to teach students how to use objects and documents as primary sources for the study of history. These tours are especially tailored to meet the needs of North Carolina 8th grade Social Studies and A.P. U.S. History classes.
Specially developed to meet the North Carolina Standard Course of Study for 8th Grade U.S. History and A.P. U.S. History
Choose from the following topics of study (Other topics available upon request):

Free and Enslaved Black Artisans
Native Americans
The North Carolina Piedmont

Price Includes "Footsteps Through History" self-guided access to the entire Old Salem historic district for the day!
Group size: 12 minimum; 36 maximum
Price: $18 per student.  One (1) complimentary adult per 12 students. Additional adults are $23 if booked and paid with the school by 30 days prior to tour.   Varies during holiday season (November—December).
These hands-on experiences are offered Tuesdays and Wednesdays, 10:00 a.m.to 12:00 p.m. To schedule your class, call 336-721-7369 or email MESDATours@oldsalem.org.