Southern Pathways

Southern Pathways, part of the Study South Initiative, is a project to encourage and implement strategic change in how we interpret the MESDA and Old Salem collections to the public.  Among its outcomes, the Southern Pathways project will develop a new virtual gallery guide for onsite and online learning that helps us share a complete and accurate account of the people—women and men, enslaved and free—who built the early American South through the objects they made and used. This new interpretive platform will allow visitors to explore our self-guided galleries (and our collection) at their own pace using their own devices along a variety of narrative pathways.  
The Southern Pathways project is made possible by William C. and Susan S. Mariner and the Decorative Arts Trust.
About MESDA and Old Salem Museums & Gardens
The Museum of Early Southern Decorative Arts (MESDA) is the preeminent center for researching, collecting, and exhibiting decorative arts made and used by those living and working in the early South. One of the museums at Old Salem Museums & Gardens, MESDA is home to the finest collection of southern decorative arts in the country. The museum is internationally recognized for its contributions to the study and understanding of the history, decorative arts, and material culture of the American South.
Old Salem Museums & Gardens is one of America's most comprehensive history attractions. Its museums—the Historic Moravian Town of Salem, the Museum of Early Southern Decorative Arts (MESDA), and the Gardens at Old Salem—engage visitors in an educational and memorable historical experience about those who lived and worked in the early South.
SOUTHERN PATHWAYS REPORTS
The Museum of Early Southern Decorative Arts & Old Salem Museums & Gardens Collections Assessment Report
by Michael J. Bramwell
SOUTHERN PATHWAYS PUBLIC PROGRAMS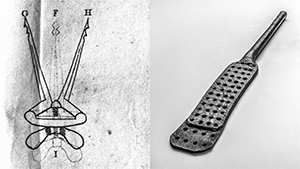 The Tools of the Trade: Resistance and the Decorative Arts of Enslavement
What can a whip made and used in Wachovia and a brass instrument used to force feed enslaved men and women during the Middle Passage teach us about resistance?
Featuring Michael J. Bramwell, Visiting Guest Curator at the Museum of Early Southern Decorative Arts at Old Salem and Dr. Jon F. Sensbach, Professor of History at the University of Florida. Moderated by Joel Cook, Education Coordinator for Hidden Town.
Available on:
ABOUT THE SOUTHERN PATHWAYS VISITING CURATORS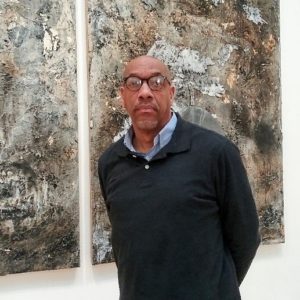 Michael J. Bramwell
Mr. Bramwell holds an MFA from UNC Chapel Hill and is currently a PhD candidate in American Studies at the same institution. He is a contemporary visual artist that has exhibited and lectured internationally, while bringing a fresh and broad perspective to his research on the American South.  His dissertation focuses on the enslaved African American potter David Drake.  Mr. Bramwell is leading the effort to produce inclusive and diverse acquisitions, cataloging, and interpretive standards for MESDA's collection. He is also organizing an exhibition and a pathway that explore African diaspora decorative arts, as both a form of resistance and road to freedom for enslaved craftspeople.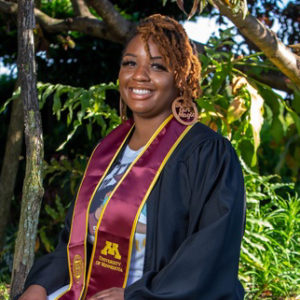 Simiyha Garrison
Ms. Garrison is a North Carolina native and graduate of Winston-Salem State University.  She holds a Master's degree in Heritage Studies and Public History from the University of Minnesota. Her research explores and documents the intersection of women and Africana culture, history, and social movements, with emphasis on how cultural meaning and memory are (re)produced, preserved, and interpreted. She is leading the community and visitor research part of our project and is developing a Southern Pathway focused on the intersection between our collection, historic foodways, and Old Salem's Horticulture and Seeds with Stories Initiative.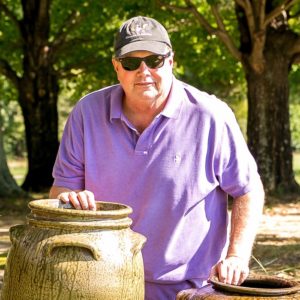 Robert Hunter
Mr. Hunter is the long-term guest curator of the William C. and Susan S. Mariner Southern Ceramics Gallery.  Mr. Hunter has had a diverse career within the world of ceramics history and practice, from Colonial Williamsburg, to the College of William & Mary, to the Chipstone Foundation and the founding of Ceramics in America. Mr. Hunter guest curated the installation of the Mariner Gallery at MESDA in 2015 and will be developing a pathway that uses ceramics as a lens for understanding southern history and culture.