Applying to the 2022 MESDA Summer Institute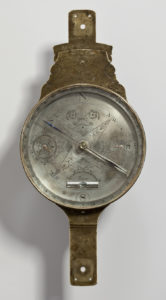 The MESDA Summer Institute is a highly competitive program. Each summer we accept about eight students. The strongest candidates are those who can demonstrate deep intellectual curiosity about southern decorative arts and can clearly articulate how the MESDA Summer Institute will help them achieve their educational and professional goals. Appications are due by February 15, 2022. Summer Institute Finalists will be notified by March 1, 2022. Final decisions on the MESDA Summer Institute Class of 2021 are expected by March 15, 2022.
The information on this page is meant to help you as you navigate the MESDA Summer Institute Application Process.  If you have any questions please do not hesitate to contact the Director of the MESDA Summer Institute, Dr. Daniel Ackermann at [email protected]
TO ACESSS THE 2022 MESDA SUMMER INSTITUTE APPLICATION PLEASE FOLLOW THIS LINK
Essay Questions
To get to know you better we ask applicants to respond briefly to two essay prompts:
1) How will the MESDA Summer Institute help you to achieve your educational or professional goals? (400-500 words)
2) Please visit the MESDA Collection Catalog at https://mesda.org/collections/mesda-collection/. What else would you like to know about this object? How might you go about finding that information? (150-300 words)
You will enter your responses into the fields provided on the application. Therefore, you may find it easiest to write your essays in a word processor and copy them into the final application.
A Short Sample of Your Work
This can be drawn from previous relevant academic coursework (an excerpt from a term paper, thesis, or dissertation, etc.) or from your professional work (an excerpt from an article, exhibit text, conservation report, appraisal, portfolio, etc). It should demonstrate your ability to think critically and to clearly articulate your ideas about objects in your professional or academic work.  This sample should be no more than 10 pages in length.
Letters of Recommendation
We require two professional or academic letters of reference.  These letters should address the your qualifications and your to contribute to the course. These letters should be submitted directly to MESDA.  Letters can be sent by mail to:
MESDA Summer Institute Admissions
Museum of Early Southern Decorative Arts
924 South Main Street
Winston-Salem, North Carolina 27101
Or via email: [email protected]
Interviews
Finalists will be notified by March 1, 2022. Interviews with the admissions committee will be conducted via MS Teams at a mutually agreeable time.