Hands-On History for Middle and High School Students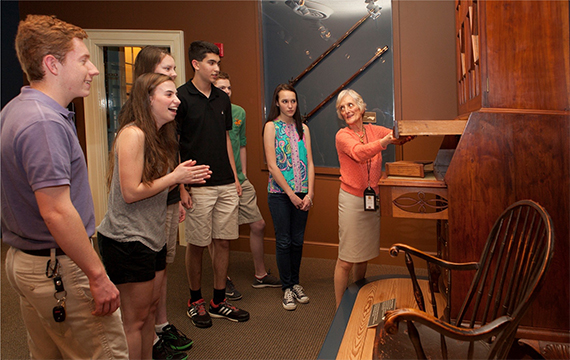 The Museum of Early Southern Decorative Arts (MESDA) is home to the finest collection of southern decorative arts in the country and is internationally recognized for its contributions to the study and understanding of the history and material culture of the early American South. These new hands-on tours will use the MESDA collection and Research Center to teach students how to use objects and documents as primary sources for the study of history. These tours are especially tailored to meet the needs of North Carolina 8th grade Social Studies and A.P. U.S. History classes.
Three thematic experiences are available: free and enslaved black artisans; Native Americans; and the North Carolina Piedmont.
These hands-on experiences are offered Tuesdays and Wednesdays, 10:00 a.m.to 12:00 p.m. To schedule your class call 336-721-7369 or email MESDATours@oldsalem.org.